Jean Grey Sex – She's working both of your heads at the same time and it looks like she's getting overwhelmed by one of them!
Emma Frost Sex – Emma isn't going to allow herself to miss out on a thinly veiled opportunity to ride your cock.
Three Psychics – Third time's a charm! Although technically this is going to be the fourth time.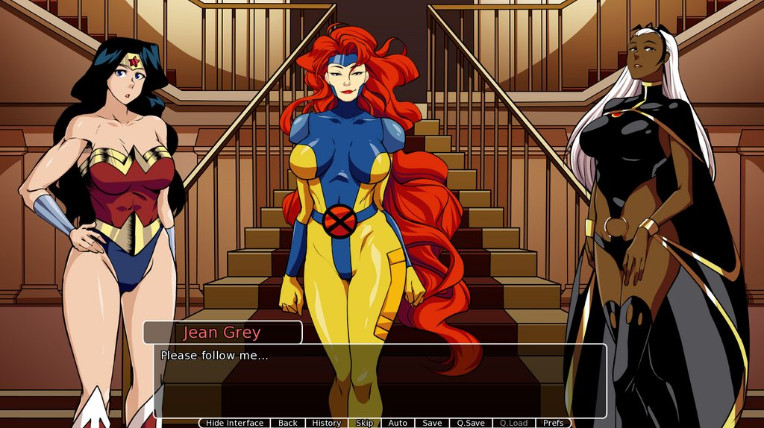 Check out a nsfw image preview here! ;)
Play the new build NOW on our patreon!
P.S. We're waiting for an official update for Ren'py before updating the Infinity Crisis demo on newgrounds.