Infinity Crisis has been finished! Get the final build NOW:
https://www.patreon.com/sexyversegames
Previews of the final build! (nsfw)
https://i.imgur.com/mQ2cVIS.jpg
Amalgama Pregnant – After all those years of pumping cum in her, it was bound to happen!
Justice League End 1 – Captain Marvel getting her turn as Wonder Woman offers support in the best way possible.
Suicide Squad End 1 – Moonstone enjoying the view and getting eaten by thoroughly ravaged Katana.
https://i.imgur.com/uyrrIDS.jpg
Harley and Ivy End – Girls that fuck together stick together. Just be lucky they like having you around to share between them.
Power Girl End – After a cheesy 80s movie with equal amounts explosions and gratuitous nudity, Karen is ready to act out some action scenes with you.
Waller End – It's been a long time coming and since you scratched her back, she'll let you punch her kidneys on the inside.
https://i.imgur.com/Y1HcNlY.jpg
Check out our games!
https://www.patreon.com/sexyversegames
https://gumroad.com/sexyversegames
We're working on a new game that will only be available on gumroads: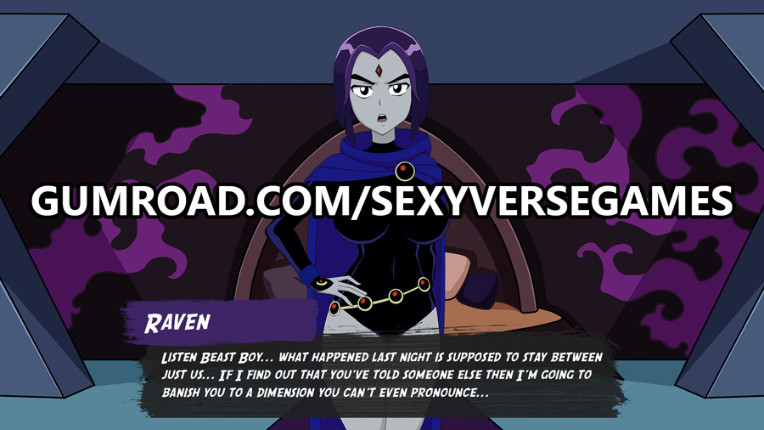 You play as Beast Boy in this episodic series and choose your responses and actions. Are you a good guy, a snarky badass, or a corny flirt?
Art by Amonzone
More teases! (NSFW)
https://i.imgur.com/XHx9tXD.jpg